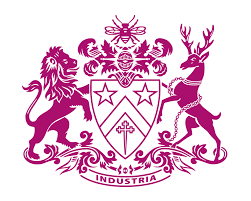 Fettes College - Edinburgh
Carrington Road, Edinburgh, Lothian, EH4 1QX, United Kingdom

Make an Enquiry
What is Fettes College like?
Fettes is one of the most famous and highly regarded boarding schools in Scotland, occupying a beautiful 100-acre site only 15 minutes from the centre of Edinburgh. It was founded as a school 150 years ago and offers a broad and stimulating curriculum to children from the age of 7 to 18, with a choice of the IB or A-levels in the 6th form. Fettes is predominantly a boarding school, though also has proportion of local day students. Although the IB tends to be more popular with international students and many UK pupils opt for the more familiar A-level curriculum the numbers are approximately 50:50.
There is a very wide range of activities on offer, from all the usual sports to basketball and volleyball, and early morning swimming training is available for those who are keen.
Although academically successful, Fettes sets out first and foremost to be a school with a warm, supportive family atmosphere where all students feel comfortable and can thrive.
Would Fettes College be suitable for my child?
Fettes is quite academically selective and, whilst the school offers a well-balanced education, it is undeniably better-suited to pupils with an above-average academic profile. Fettes would also suit someone keen to participate in the more than 90 clubs and activities, and take an active role in whatever leadership and school community roles are most appropriate.
As well as sports, there is opportunity to engage in charity work which prepares students to become global citizens, learning the benefits of contributing to society. There are 40 nationalities, and this diversity is a vital part of the school – Fettes is proudly Scottish with a global outlook.
How can I apply to Fettes College?
Entry is accepted in all years, subject to spaces being available, except Yrs 11 and 13. At the standard points of entry, parents are best advised to apply well in advance as the school is usually over-subscribed.
Please contact us for further information regarding Fette's suitability for your child, and the admissions process.
School Video
Photos
School Information