Link to or Advertise on IB-Schools.com
With thousands of unique visitors to the IB-Schools.com website each year, domestic and international private school parents associate the IB-Schools.com logo with the highest performing private IB schools.
Schools which appear in our top IB schools League Tables are authorised to add our IB-Schools.com logo to their own publicity materials.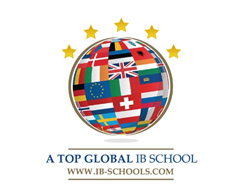 We are happy to supply suggested text to accompany your press releases about your position in our league table.
Advertising
This website is run by Education Advisers Ltd. Our primary business is assisting families with private school choice.
All listed IB schools on our website get a free school profile with basic details of their school, but schools can significantly expand their profile with text and photographs together with a hyperlink to their school for a modest profile enhancement fee. We also have a limited number of annual banner advert spaces, which generate relevant visitors to your school's website.
We can also help with specific mailshots, webinars, scholarship promotions, admissions workshops, and other on and off-line services for schools.
We only allow vetted schools or relevant services to advertise on our sites. The advice we offer families is completely impartial, and unrelated to the advertising opportunities we offer to schools.