CATS College Canterbury
68 New Dover Road, Canterbury, Kent, CT1 3LQ, United Kingdom

Make an Enquiry
One of 3 CATS Colleges in the UK, CATS Canterbury is a prime example of how a private 6th form college can successfully help international students bridge the gap towards a UK university education.
Located within walking distance of the historic, student-friendly city of Canterbury, the CATS College boasts of modern facilities, a vibrant and friendly atmosphere, and teachers who are experts in their subject areas and also in the tuition of academic courses to international students.
The campus feels like a mini-university, with small class sizes and mature, first-name relations between staff and students. Principal Dr Sarah Lockyer's door is always open to students, and close academic and pastoral monitoring means students have the perfect platform to adjust to life in the UK, and make steps towards the top UK universities.
Given CATS Canterbury's students arrive from all over the world, the college offers a huge range of courses (GCSEs, A-levels, Foundation, IB) to ensure that students can take the best-fitting academic path to maximise their potential.
Would CATS College Canterbury be a good school for my child?
Whilst the atmosphere leads students towards university-style independence, CATS Canterbury offers superb support to ensure young international students settle into their life in the UK. Boarding facilities are new, very secure, and in close proximity to the college.
Each student's academic progress is carefully monitored, and intervention is made where required. Support with academic English language and study skills forms a key part of the curriculum.
Wherever they are coming from, CATS College Canterbury provides the perfect "soft landing" to support international students' transition into the very top UK universities.

How do I apply to CATS College Canterbury?
CATS College Canterbury is flexible on entry timelines, though the most popular courses (and also accommodation) tend to fill up quickly. It is not academically selective, and provides great flexibility to mix and match programmes to best serve each individual student's needs.
Speak to us about your child's background and plans for the future, and we will be able to advise whether CATS College Canterbury will fit their needs.


A Best-schools student says:
"Canterbury is really student-friendly city, with everything on your doorstep. I love being in such an international environment, as every day I learn something new from my friends." Omar S, Saudi Arabia
Dr Sarah Lockyer, Principal of CATS College Canterbury says:
'We are delighted to be able to work with students like Omar and help them find the right pathways to higher education. Omar's confidence has grown considerably since he joined us. He is making good academic progress and proving a valued member of our College community.'
School Video
Photos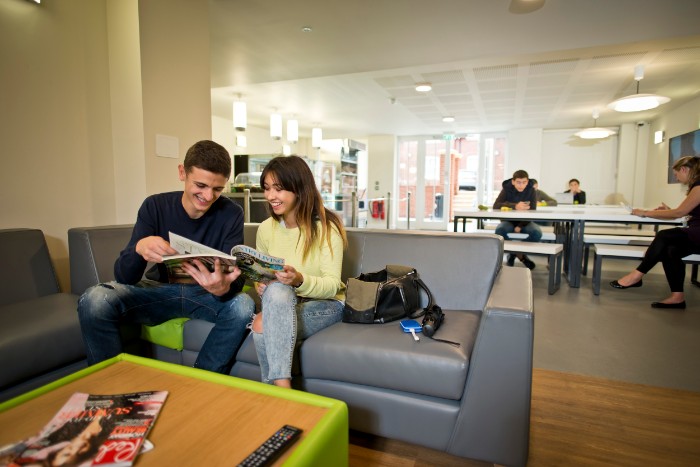 School Information