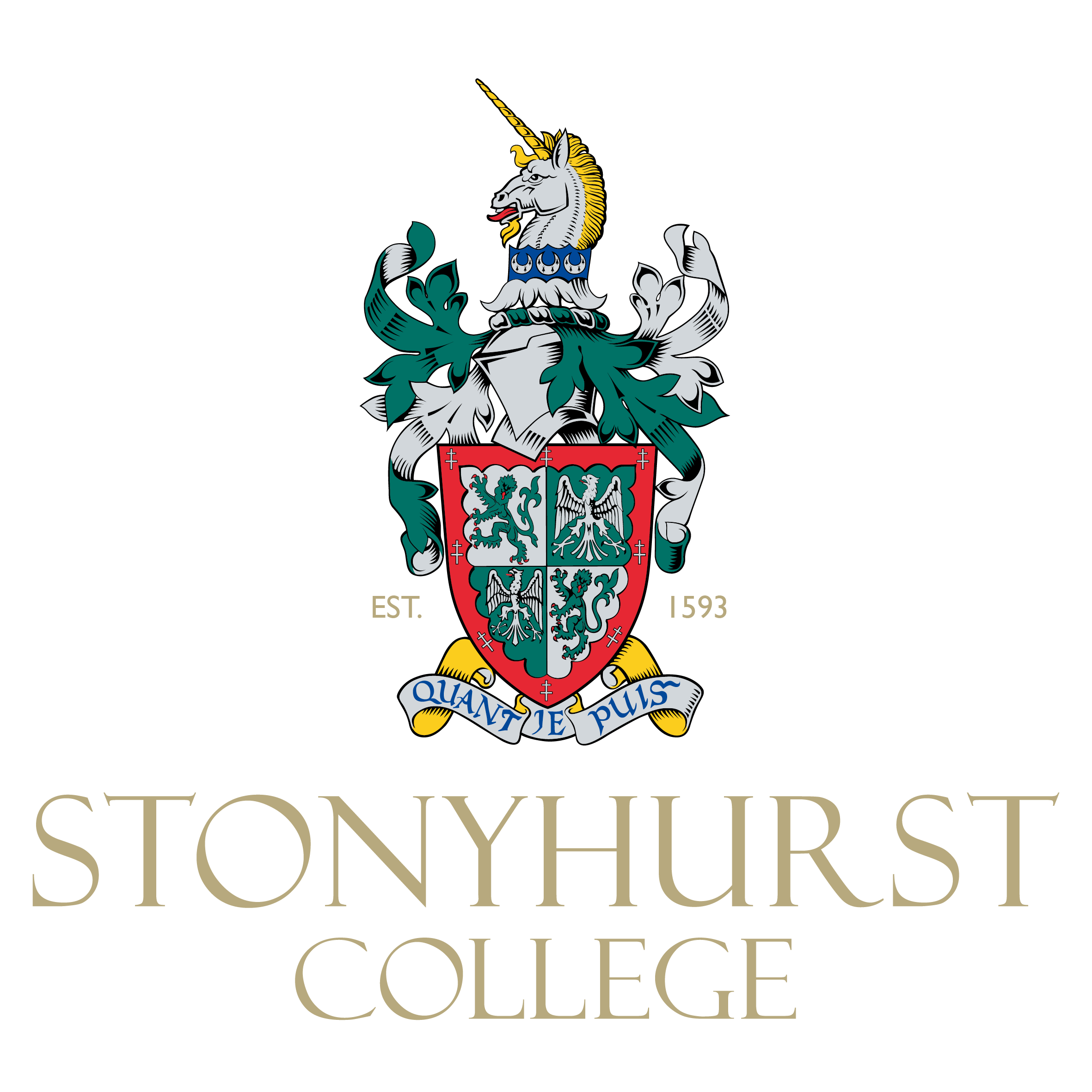 Stonyhurst College
Clitheroe, Lancashire, BB7 9PZ, United Kingdom

Make an Enquiry
What is Stonyhurst College like?
Stonyhurst is the UK's leading co-educational Catholic boarding and day school for 3–18 year olds. Founded in 1593, it is the oldest continuously active Jesuit school in the world. It is situated in Lancashire and is only one hour from Manchester, Liverpool and Leeds Airports with international flights to a range of destinations.
Inspired by the beautiful 1000 acre estate, Stonyhurst pupils pursue academic excellence alongside spiritual and emotional growth and learn to embody their school motto: "Quant je puis", meaning "all that I can", in every activity. The IB mission reflects Stonyhurst's Jesuit mission and identity, in that both organisations seek to develop the whole person – intellectually, physically and emotionally.
Unlike most English public schools, Stonyhurst is organised horizontally by year groups (known as Playrooms) rather than vertically by houses. Each playroom has an assigned Head of Playroom, who gets to know the students in his or her care very well. Students come from the UK and around the world to experience an IB education at Stonyhurst. Stonyhurst offers an extremely full and enriching educational experience and students flourish in a safe, happy, ordered environment and vibrant, close-knit community. Nearly all boarders stay over at the weekend and enjoy the opportunity to participate in a full programme of enriching activities and regular trips and visits. Stonyhurst is very much a 7-day-a-week boarding school.
Stonyhurst offers a broad Sixth Form curriculum which includes the IB Diploma Programme and the IB Career-related Programme, in addition to A Levels. There is also a Pre-IB course course for students joining in Year 11. Stonyhurst IB students consistently perform above the world average and go on to prestigious universities in the UK and beyond, in a wide variety of challenging subjects, such as law, economics, medicine and engineering. The IB Career-Related Programme offers either a sport or business career related pathway. With exceptional sports facilities, pupils who take on the IBCP sport related option can expect to study in one of the best environments in the country. This includes a swimming pool, a nine-hole golf course, all-weather pitch, an LTA registered tennis dome and outdoor tennis courts.
Stonyhurst's global alumni network, as well as strong links with the local business community, can provide unique opportunities for the IBCP business students. Of course, these experiences are available for all students at Stonyhurst, and all students benefit from a huge range of co-curricular options, with over 100 clubs and societies running through the week. An IB education at Stonyhurst provides an exceptional foundation for any young person, and they look forward to being a part of your future.
Would Stonyhurst College be suitable for my child?
Stonyhurst pupils are grateful, generous, curious, and active (taken from the 'Jesuit Pupil Profile'). Stonyhurst is the oldest Jesuit boarding school in the world so it attracts pupils who are specifically inspired by the ethos and spirit of Jesuit schools. In addition to young Catholics, Stonyhurst welcomes young people who belong to other Christian traditions, and other faiths, and all of them are encouraged to play a full part in the spiritual life of the school.
Stonyhurst believes in 'cura personalis' – development of the whole person. While academic performance is important, learning and personal growth extends far beyond the classroom at Stonyhurst. The school encourages young people to find and nurture their own unique talents and interests, to shape individuals to be the best that they can be, wherever their strengths and talents may lie.
How can I apply to Stonyhurst College?
Applications are welcomed for entry at all stages from age 13 to 18 and application forms can be requested from the Admissions team. Application procedures are age appropriate and include:
Entry assessments
Interviews
Character references / references from current school
Disability assessments (if applicable)
Registration fee £125 (UK) / £150 (rest of the world)
Stonyhurst looks at each application on its individual merit.
Entry to the Sixth Form is based upon interview, a satisfactory performance in the entrance examination, a satisfactory school report and performance at GCSE (or equivalent). Applicants would normally be required to have obtained a minimum of 5 Grade 6 passes at GCSE (or equivalent). Applicants for the IBCP would be expected to achieve Grade 4 passes at GCSE in Maths and English Language, together with 3 other Grade 4s at GCSE.
For any enquiries in relation to entry requirements / procedures please contact the Admissions team, submit an enquiry form, or call +44 1254 827073.
If you wish to speak to an independent consultant about Stonyhurst College and your child's suitability, please contact us at:
School Video
Photos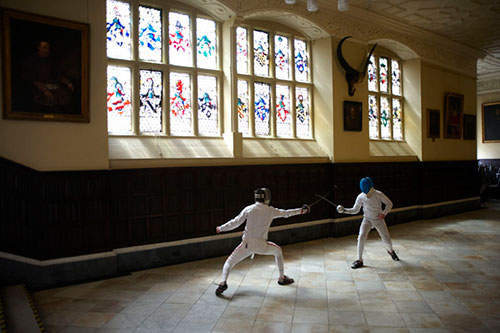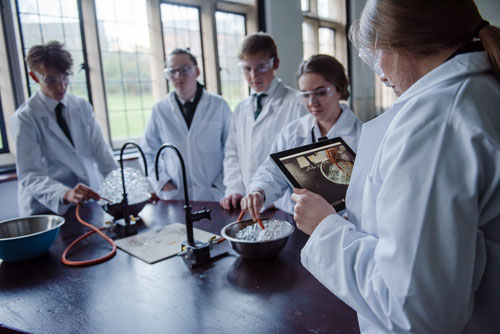 School Information